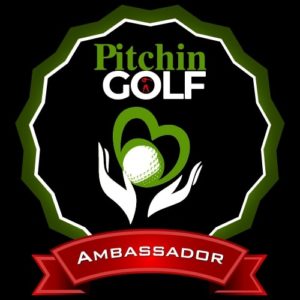 BECOME AN AMBASSADOR AND HELP SPREAD THE WORD
Become an Ambassador for GPAI through our Pitchin.golf Campaign. Whether you are a business owner, organisation or an individual, YOU can support this great vision in a number of ways!
Ambassador Membership Program
GPAI Ambassadors are invited to capture the charity's vision of establishing its first Purpose Built Golf Facility (PBGF) and partner with GPAI to create, develop and promote fundraising activities within their own inner circle
"The more people made aware of this fantastic vision, the more likely our facility will become a reality" – Michelle Dalton
Benefits to becoming an Ambassador for GPAI:
Benefit 1
Access to a network of like-minded Ambassadors who understand the vision and the opportunity
it presents for people with intellectual disabilities and others.
Benefit 2
Recognition in a formalised role with a well-respected ACNC Registered Australian Charity
organisation since May 2015.
Benefit 3
The opportunity to have a significant social impact in the lives of families and communities in
need, while encouraging others to do the same.