This video shares our vision, how can you support us? 
One of the greatest ways to share our charity's vision is by viewing and sharing this campaign's short film.
The Video only takes 12 minutes of your time, but could mean the world to our disability athletes and their families.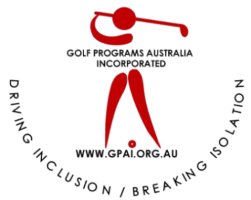 Thank you for taking the time!
Darrell & Michelle Dalton
Founders – Golf Programs Australia Incorporated
Duration:       April 2022 – Sep 2023
Charity:         Golf Programs Australia Incorporated
Objective:      $4,000,000.00 (AUD)
To purchase land to build the first Purpose Built Golf Facility and offer training and employment to people with intellectual disabilities.
Fundraising Team:
Darrell Dalton, Cheryl King, Michelle Dalton, Graeme McDuff, Tony Neale, Julie-ann Sanderson, Matthew Tovas.
Film Maker: Kevin Evans

Word from our Film Maker
Darrell and Michelle have a unique vision and I had the pleasure of making this short film gaining an understanding of just how this facility will  benefit people with a disability. There's nothing like it!
I loved filming the project and getting to know and understand the athletes, students, coaches and many of the passionate families and helpers – I can see how important something like this is for the disability community.  I truly believe a ministry like this has a massive potential to grow and capture the hearts of all that are involved.
Thanks to all that were involved in supplying me with some of the earlier footage and a big shout out to Ben (BJA Creative) for his time and effort in getting me some of his video work. Much love & blessing for this and all future GPAI ventures,
Kevin Evans