Thanks for stopping by!
Just taking this opportunity to thank all those that have taken the 12 minutes out of their busy schedules to view GPAI's short film on our vision.
Things are ramping up in terms of getting the message out but we know we can't achieve the exposure needed to realise our vision without your help!
It's pretty simple… just share the link to this website to 'all and sundry!'
Know any corporates looking for a worthy cause that has a vision to profoundly and positively change people's lives?  Share pitchin.golf!
If you're not in a position to help shift the needle financially yourself just sharing pitchin.golf has the potential to help us move closer to realising this world first concept!
Appreciate you 👍
Many thanks – Darrell Dalton
Visit https://playforpurpose.com.au/gpai
Our Charity is proud to be part of the Play for Purpose Community Raffle DRAWN 16th Sept 2022.
The Prizes are amazing.. and our charity is one of many who are able to SELL tickets and RAISE FUNDS for our Purpose Built Golf Facility
And remember you can sign up for AUTOPLAY where you automatically purchase a ticket in each of the 4 raffles per year.
GPAI receives $5 for each $10 ticket SOLD.  In our first RAFFLE we were shocked to have SOLD 429 TICKETS..
Thank you from all our athletes and families at GPAI
Urban Depot Nambour has just become an AMBASSADOR for our Pitchin.golf/GPAI campaign.
"Let's raise some funds!" said Jason who has already come up with a fantastic way to increase our 10c Container fundraising campaign. Not only are they delivering 2 Special Bins for our Store & Studio, but we have been given space to place two large POSTERS on the Urban Depot (Nambour) facility so people looking for a Worthy Cause to allocate the containers to can CHOOSE US!
WOW & WOW – From all our eager crew at Golf Programs Australia Inc.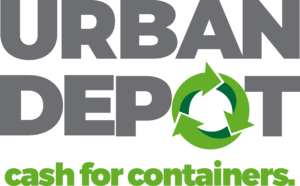 Our Community Raffle is OPEN
Play for Purpose – Your Ticket Matters!
Your dream $250,000 Prize Package
$10 a TICKET – Our charity will receive $5/Ticket you buy!
https://playforpurpose.com.au/gpai